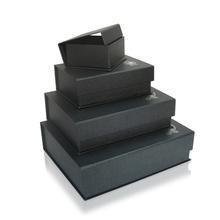 110g Wood Pulp Black Paper
Product Code : 480993000000
Product Description
110g Wood Pulp Black Paper

Product Code : 480993000000
Brand Name : CHINA CHANGJIANG PAP
Product Specification: 110g black paper

Features:
On one side of the surface, the original pulp is ; whereas on the other side it genrerally makes use of the recycled pulp. The MG black paper has a weight of around 110 g and it comes with the most cost effective and affordable prices.
1. it is made up of Environment friendly pulp and is 100% recycled, without any pollution
2. it has high stiffness and impeccable smoothness, along with good tensile strength
3. it is waterproof and has anti-fouling, humidity proof effect which is very good.
4.the MG black paper 110g is also extensively used for box making, such as cellphones, box(use black paper paste on corrugated board),printing and wrapping,photo albums, hardcovers, binding for books, clothes tags and a variety of bags along with many more.
5. the normal size varies from : 787 mm x 1092 mm,889 mm x 1194 mm, it comes in customized sizes.
6. it has a high quality and stable production.
7.it offers good service and are available at affordable price.

Contact Us
Xiniupo Industrial Zone, Dalang Town, Dongguan, Guangdong, 523799, China
Phone :86-769-83009488